GK SOLO DISCOGRAPHY and REVIEWS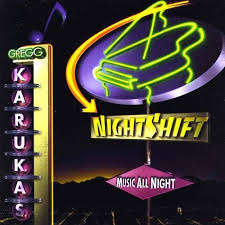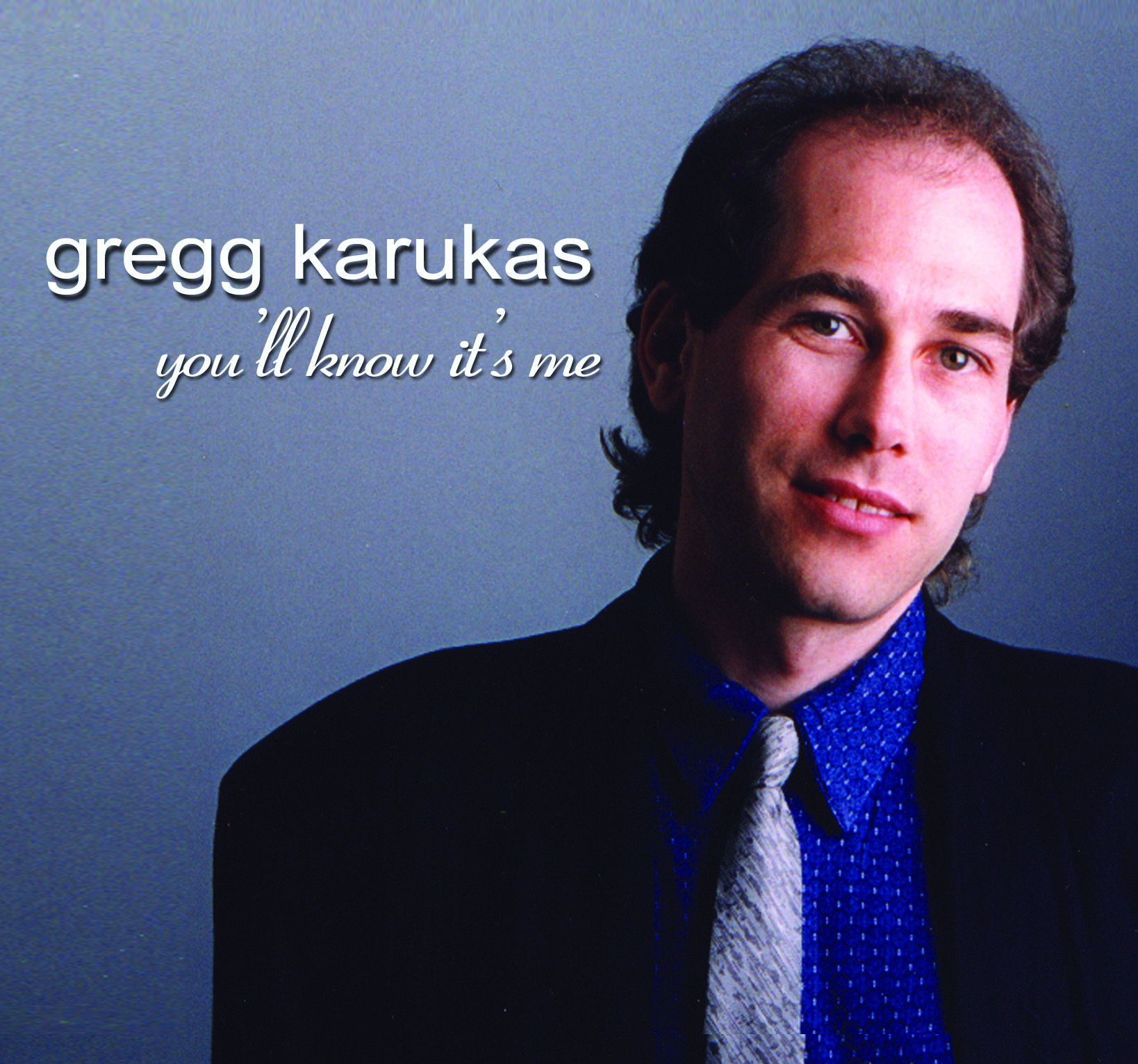 SOUL SECRETS:
Soul Secrets debuts at #1 on Amazon, #8 on Billboard Sales Chart

Did you get your copies of Soul Secrets?? I hope so. Soul Secrets has already gotten lots of great feedback from listeners around the world!!

Here are some great chart results:
#1 Amazon Best Seller in Jazz Fusion and Smooth Jazz downloads
#6 on SmoothJazz.com Indie Chart
#8 on Billboard Contemporary Jazz Album Sales Chart
#10 on iTunes Jazz Album chart
#11 on Billboard Smooth Jazz Airplay Chart
By tjorgy on October 3, 2014Format: MP3 Music
Fantastic album by a fantastic (and extremely smooth) pianist.
I keep wondering when Gregg is gonna produce an album not quite as good as the last one, but he outdoes himself every time! This album is chock full of amazing rhythms/ melodies. We only see an album by Gregg every 2-3 years unlike lots of other artists, but his music is well worth the wait.
My fave tracks so far are Randy Heads Uptown and Rio Drive, but there's so many it's hard to choose. EVERYONE who's into uplifting, funky, smooth jazz played by impeccable musicians should listen to this CD.
like so many of Gregg's other works
By K. Godshall on October 9, 2014Format: Audio CD
An incredible collection of songs, once again, from Gregg Karukas. I'm not prone to rating things as 5 stars, but this CD, like so many of Gregg's other works, is exceptionally rewarding to listen to. His songs are fun and uplifting and the arrangements are lush and create a range of moods. Having an all-star collection of guest artists just enhances the overall experience.

There are few artists who I anxiously await their next project, but Gregg is one of them, and he never disappoints. Put in this CD, hit the open road, or share it over a quiet moment with that special someone, and you'll discover the magic of Gregg Karukas.
Such a fantastic album from Gregg Karukas
By emy abaya on October 9, 2014Format: MP3 Music
Such a fantastic album from Gregg Karukas. It was definitely worth the wait! His music never ceases to amaze me. A perfect blend of melodies - refreshing and yet so GK. My personal favorites "Only You", "Secret Smile" and a great tribute to Joe Sample in "Elegant Nights". For all those who like "smooth jazz", you will definitely love this album. Enjoy!
By Hiram Gomez Pardo HALL OF FAME on October 10, 2014Format: MP3 Music
Gregg Karukas'inspiration seems to be unlimited. He didn't record since 2009 (G.K.). He took himself five years to release this magnificent album, plenty of memorable twists of rhtyhm and best arrangements.

Despite of the fact three months are about to come, I dare to pronounce myself for this one among the ten best smooth jazz albums of this year. The others would be - to my mind - Tenacity (Paul Taylor), Fountain of youth (Rippingtons), Bliss (Cindy Bradley), Another long night (Brian Culbertson), Truth be told (Paul Brown), Dig it (DTTB), Influences( Nick Colionne), Lip service (Richard Elliot) and Wild heart (Mindi Abair).

Go for this one. You'll never be dissapointed. Be for sure.
This Gregg Karukas CD is AMAZING....ALL the way through!
By LoryG on October 8, 2014Format: MP3 Music
I have listened to this CD twice a day since I received it over a week ago. It is just that great! It's Smooth, it's Groove, it's slow jam, it's all GOOD! I've been patiently (okay, maybe impatiently) awaiting a follow-up to his GK CD and this was worth the wait. When I listened to "Only You" tonight while driving, I was just in heaven. No songs on this CD will disappoint.
Great smooth jazz from a great pianist
By G. Fietz on September 30, 2014Format: MP3 Music
Finally the new Gregg Karukas CD. Great smooth jazz from a great pianist!
By Mint2b on October 9, 2014Format: MP3 Music Verified Purchase
It has been pretty clear that when Gregg Karukas drops a new CD, it's going to be awesome. Soul Secrets is just that. I like the variety in the selections and the quality of the songs. There are NO fillers here! When it comes to smooth Jazz, Gregg is the man! His guest on this CD add maximum flavor to an already prepared delicacy. One of his best!
GK Reviews
I never write reviews, but I love Gregg Karukas style and feel the need to finally write about him and his latest cd. It is simply great. He keeps the same style as his prior cd Look UP.I love it and will keep listening for his music until I die. I just hope that people read this and support artist like Gregg so they can continue making good music for many years to come. Please if you are a smooth jazz fan, this is a must get!!

Gregg does it again!, April 2, 2009
I only have listened to this c.d a couple of times so far (just got it about 3 hours ago!) - and I'm so excited about it - I had to write a review. Honestly Gregg Karukas gets better and better with every c.d. If you enjoyed Looking Up, then you'll enjoy this just as much (or more) - I found a lot of the tracks to be of a similar style (which is just fine by me) - and it was great to hear Gregg play piano on so many tracks (I'm a bigger fan of piano sound than synth sound) - Anyhow - this album is super smooth and funky from the upbeat tunes to the slow sexy ones - buy it - you won't be disappointed!

the best cd of the year thus far awesome, April 2, 2009
LISTEN JAZZ AFFICIANADOS TRUST MME THIS GUY IS THE BEST BY MILE JAZZ PIANIST IN THE WORLD. A CRACKER OF A CD. IF YOU BUY HIS NEW CD AND DONT LIKE IT I PERSONNALLY WILL GIVE YOU A FULL REFUND NO QUESTIONS ASKED.

LONDON ENGLAND
Exciting and tasteful., April 5, 2009
There are eleven original tracks of mellow instrumental Jazz that are highly polished and accomplished.
It numbers a fantastic bunch of jazz guests such as Rick Braun, Paul Brown, Luis Conte, Russ Freeman, Jessy J., Pat Kelley, Michael O' Neil, Michael Paulo and Ricardo Silveira.
Subtle grooves give Gregg's fine piano solos a free and breezy feel. Highlights are the funkier "Manhattan" and the simmering "Napa Road".
Try also the shuffling Latin tinged tracks "Floating in Bahia" and "Jamba Samba".
This contemporary Smooth Jazz set will appeal not only to Smooth Jazz aficionados, but will also appeal to Soul fans as the slower cut - of which my favorite is the gorgeous "Souk Kisses".
Gregg Karukas is a class act and this will be one of the strongest Smooth Jazz album this year.
Gregg's warmth and charm along with a fabulous styling technique makes the listener feel immediately fulfilled while listening to these original compositions. I listen to it in my car. That's a 4 star recommendation right there! Have a pleasant listening. You will not disappointed.
LOOKING UP REVIEWS
Smoothjazz.com Review
One of the most superb keyboardists in Smooth Jazz has released one of our most favorite CDs of 2005, LOOKING UP. Karukas has always had a knack for kick ass melodies (it's okay to use that term in Smooth Jazz, we're not prudes). However, on this new release he is demonstrating a whole new level of mastery on his compositions. This new partnership with Trippin `n' Rhythm Records promises to take the format's favorite sideman out of the wings and place him at center stage. His new label mate is Paul Hardcastle ... You know what they say about birds of a feather? Gregg's LOOKING UP is definitely as tasty and musically interesting as the exceptional, new, chart topping, Hardcastle release.
Special guests include Rick Braun, Ricardo Silveira, Peter White, Thom Rotella, and Richard Smith. The entire album is truly enjoyable from beginning to end, so while it's challenging to pick out stand out tracks to highlight, we'll try... The sizzling and smooth, "London Underground" is the first to come to mind. A hit for Smooth Jazz radio from coast to coast. Another gem is the latest radio single, "Show Me The Way," sure to be a big favorite with music enthusiasts this fall as well as the sensuous "Deep Into You," and something near and dear to my heart, the Caribbean influenced, "Lost In Negril" (yes please). LOOKING UP is definitely in my Top 10 favorite Smooth Jazz releases in 2005 for it's fashionable and alluring listening experience. ~SANDY SHORE
An inspired album filled of musical innovativeness!, June 14, 2006
Reviewer:Hiram Gomez Pardo (Valencia, Venezuela) -
Gregg Karukas' powerful creativeness seems to be unlimited. This album may be well considered by far- if not the Best Smooth Jazz Album of 2005-, at least one of the Three top Albums.

It possesses a lyrical richness, notorious spontaneity, fluidity, filled of new harmonies and suggestive sonorities. The supporting cast is simply enviable: Rick Braun, Ricardo Silveira, Peter White, Thom Rotella, Richard Smith, Michael O' Neill and Andy Suzuki conform a prestigious and winning team that complete the task with admirable efficiency.

If you are seeking for an integral album in all the sense of the word; here you have a splendid pretext to regale or self regale; inspired and enjoyable album that will reward you for ever.

Top-notch CD!

fantastic I just think that this is the best that Gregg has given us so far. All of his CDS have been great, but "LOoking Up" has got to be the Himalays so far. Continue to keep them coming Gregg.
Submitted by leonard_dowdell in indianapolis, IN. USA
The best of Karukas
A while back Gregg Karukas requested that fans attempt to provide a "Best of Gregg Karukas", however, there were too many great compositions. Looking Up has provided an example of the "Best of Gregg Karukas" without having to discriminate between all of his previous outstanding compositions!
Submitted by d daxx from djdax17 in Novi, Michigan
SIMPLY WONDERFUL!
Gregg has done it again- a wonderful CD that is creative and hot. Every single track is great. He just keeps perfecting perfection.
Submitted by Maddie in Albuquerque, NM
Looking Up is more than that
What an awesome CD for listening and relaxing and dancing with your love. All songs are just wonderful and what smooth jazz represents; favorites are Isabella and Deep Into You.
Submitted by SVoz in Boston, Ma
FANTASTIC KARUKAS
I have every Karukas disc and think that his latest has well been waiting for "AMAZING" SUPERB and more. And living here in the U.K. the service you get from CD UNIVERSE is certainly as good as this new Karukas release. If you love smooth grooves... get it NOW.
GREGG KARUKAS PARTIAL DISCOGRAPHY
Year
Album
Artist
Credit
Gregorie Howard
Gregorie Howard
Keyboards
1987
The Night Owl
Gregg Karukas

Artist, Composer, Engineer, Bass, Piano, Drum Programming, Synthesizer, Drums, Producer
Engineer, Producer, Arranger, Synthesizer Arrangements, Keyboards, Programming

Painting The Music
Andrea Razzauti
Synthesizer Vibes
Smooth Jazz: Colorado Style, Vol. 2
Various Artists
Performer
1984
Somebody's Watching Me
Rockwell
Keyboards, Synthesizer
1987
Moonlighting
The Rippingtons
Keyboards, Synthesizer solos
1987
Swing Street
Barry Manilow
Synth Programming
1989
Breaking Through
Phil Sheeran
Producer, Keyboards, Piano
1990
Soldiers on the Moon
David Lasley
Keyboards
1991
Bird of Paradise
Sally Harmon
Engineer
1991
Brava!
Sally Harmon
Engineer
1991
Key Witness
Gregg Karukas
Artist, Composer, Mixing, Producer, Engineer
1991
Snap, Classical, Pop!, Vol. 1
Sally Harmon
Engineer
1991
Sound of Emotion
Gregg Karukas
Artist, Composer, Engineer, Bass, Piano, Drum Programming, Synthesizer, Drums, Producer
1991
Standing on Fishes
Phil Sheeran
Engineer, Producer, Arranger, Synthesizer Arrangements, Keyboards, Programming
1992
Cozy Christmas
Sally Harmon
Engineer
1992
Snap, Classical, Pop!, Vol. 2
Sally Harmon
Engineer
1992
Son of the Morning Star
Original TV Soundtrack
Mixing, Engineer
1992
I'll Stand Up
Pat Kelley
Organ, Keyboards
1992
Love Lives On
Kenia
Arranger
1993
Home for the Holidays
Gregg Karukas
Artist, Composer, Arranger, Piano, Producer, Keyboards
1993
Kicking Cans
Dori Caymmi
Keyboards
1993
Romancing the Movies
Sally Harmon
Engineer
1993
Summerhouse
Gregg Karukas
Composer, Keyboards
1994
If Ever...
Dori Caymmi
Latin American Rhythm
1994
In the Park
Mike Gealer
Producer, Keyboards, Engineer
1995
Jazz � Go-Go [1995]
Various Artists
Keyboards
1995
You'll Know It's Me
Gregg Karukas
Synthesizer, Drums, Organ, Fender Rhodes, Percussion Programming, Programming, Bass, Arranger, Artist, Composer, Keyboards, Drum Programming, Piano, Producer
1995
Fahrenheit Sampler: The First 4 Seasons
Various Artists
Performer
1995
Katabasis
Circle of Souls
Engineer, Mixing
1995
It's a Good Thing
Phil Sheeran
Strings, Piano, Keyboards, Engineer, Performer
1996
Fahrenheit Sampler: 1996 Taste Test
Various Artists
Performer
1996
I'll Be Home for Christmas
Phil Sheeran
Keyboards, Mixing, Arranger
1997
You Know That Feeling
Brian Bromberg
Keyboards, Programming, Keyboard Programming
1997
Once in a Blue Universe
Craig Chaquico
Piano, Synthesizer
1997
Songs of the Season
Peter White
Piano, Keyboards, Programming, Soloist, Arranger, Synthesizer
1997
Best of the Rippingtons
The Rippingtons
Keyboards
1998
Blue Touch
Gregg Karukas
Artist, Composer, Producer, Arranger, Piano, Organ, Piano (Electric), Synthesizer, Drum Programming, Synthesizer Bass, Mixing, Bass, Keyboards, Bass Programming
1998
Orchid
Phil Sheeran
Piano, Keyboards, Synthesizer, Drum Programming, Arranger, Mixing, Engineer, Producer
1998
Moonlight Dance
Pat Kelley
Piano
1998
Wanting
Gabriela Anders
Engineer, Keyboards, Arranger, Keyboard Programming
1998
Book of Flame
Michael Manring
Engineer
1998
Perfect Moment
Peter White
Keyboards, Synthesizer Bass, Arranger, Drum Programming
1998
For You
Kirk Whalum
Drums, Keyboards, Fender Rhodes
1998
For You
Kirk Whalum
Fender Rhodes, Keyboards, Drums
1999
Vineyard Jazz: Wine-Tasting Music Series
Various Artists
Performer, Composer
1999
You Can't Go Back
Arnold McCuller
Engineer, Mixing, Synthesizer
1999
One Special Moment
Kim Waters
Keyboards, Programming, Engineer
2000
Panorama: The Best of Craig Chaquico
Craig Chaquico
Synthesizer, Piano
2000
Smooth Jazz: The Originals, Vol. 1
Various Artists
Keyboards
2000
Smooth Jazz: The Originals, Vol. 1
Various Artists
Keyboards
2000
More Than You Know
Scott Wilkie
Engineer
2000
Never Too Late
Michael O'Neill
Drums, MIDI Programming, Mixing, Engineer, Keyboards, Producer
2000
Smooth Jazz #1's [Circuit City Exclusive]
Various Artists
Keyboards, Strings
2000
Nightshift
Gregg Karukas
Artist, Composer, Horn Arrangements, Arranger, Producer, Engineer, Bass, Mixing, Cover Art Concept, Piano (Electric)
2000
Smooth and Straight
Various Artists
Drum Programming, Producer, Piano (Electric), Bass, Synthesizer, Piano
2000
Unconditional [Bonus Track]
Kirk Whalum
Multi Instruments, Engineer, Arranger
2002
Finding Paradise
David Lanz
Mixing, Percussion Programming, Organ, Keyboards, Arranger, Engineer, Producer, Drum Programming
2002
Steppin Across the U.S.A., Vol. 6
Various Artists
Performer
2002
Best Smooth Jazz Ever [GRP/Universal]
Various Artists
Keyboards
2002
Best Smooth Jazz Ever [GRP/Universal]
Various Artists
Keyboards
2002
Heatwave
Gregg Karukas
Mixing, Engineer, Liner Notes, Horn Arrangements, Arranger, Cover Art Concept, Producer
2002
Heatwave
Gregg Karukas
Composer, Cover Art Concept, Horn Arrangements, Mixing, Producer, Engineer, Liner Notes, Arranger
2002
Ultimate Butler
Jonathan Butler
Producer, Composer
2002
Everything Must Change
Michael Lington
Keyboards, Percussion, Producer, Moog Synthesizer, Engineer, Arranger, Strings, Soloist, Fender Rhodes
2002
Everything Must Change
Michael Lington
Keyboards, Producer, Percussion, Engineer, Moog Synthesizer, Arranger, Soloist, Fender Rhodes, Strings, Composer
2003
Manana
Willie & Lobo
Mixing
2003
N-Coded Music Presents, Vol. 3: Smooth Urban Keys
Various Artists
Artist, Composer, Producer
2003
N-Coded Music Presents, Vol. 4: Smooth Jazz Greatest Hits
Various Artists
Artist, Composer, Producer
2003
Esperanto
Rick Braun
Engineer, Horn Engineer, Keyboards
2004
Free as a Bird
Omar
Producer, Arranger, Overdub Engineer, Drum Programming, Audio Percussion Programming, Producer, Keyboards, Mixing
2004
Essential Jazz Collection [Encoded]
Various Artists
Producer
2004
Good Life
David Lanz
Drum Programming, Arranger, Horn Arrangements, Bass, Engineer, Producer, Keyboards, Mixing
2004
Good Life
David Lanz
Horn Arrangements, Producer, Keyboards, Engineer, Arranger, Drum Programming, Bass, Mixing
2004
Caravan of Dreams/Perfect Moment/Glow
Peter White
Synthesizer Bass, Arranger, Drum Programming, Keyboards
2005
Metro Blue
Richard Elliot
Composer, Producer, Keyboards, Programming
2005
Metro Blue
Richard Elliot
Keyboards
2005
Looking Up
Gregg Karukas
Piano, Programming, Engineer, Mixing, Producer, Synthesizer, Keyboards, Audio Production, Composer
2006
20th Anniversary
The Rippingtons
Keyboards, Arranger, Piano
2006
Wave Music, Vol. 10
Various Artists
Composer
2007
Don't Get No Better
Patrick Lamb
Keyboards, Composer, Programming, Arranger, Engineer, Producer
2007
Thousand Eyes
Peter C. Barenbregge
Author
2007
Ultimate Kirk Whalum
Kirk Whalum
Keyboards, Drums, Arranger
2007
Rare Request: Smooth Jazz, Vol. 5
Various Artists
Arranger, Producer, Composer
2007
RnR
Rick Braun
Keyboards
2007
Secret Journey
Omar Akram
Producer, Composer, Arranger, Piano, Keyboards, Engineer, Drum Programming, Percussion Programming, Mixing
2008
Greatest Hits of Smooth Jazz Boxset
Various Artists
Arranger, Composer, Producer
2008
L.A. Chillharmonic
L.A. Chillharmonic
Soloist, Piano
2009
GK
Gregg Karukas
Synthesizer, Composer, Arranger, Wurlitzer, Organ, Percussion, Graphic Design, Producer, Piano, Bass, Drums, Mixing, Engineer
| Year | | Album | Artist | | Credit |
| --- | --- | --- | --- | --- | --- |
| 2009 | | Foreign Xchange | Paul Brown | | Keyboards |
| 2009 | | Smooth Jazz Number Ones [Concord] | Various Artists | | Strings, Keyboards |
| 2009 | | True Love | Jessy J | | Arranger, Keyboards, Piano, Strings, Composer, Guitar (Bass), Bass |
| 2009 | | True Love | Jessy J | | Guitar (Bass), Strings, Keyboards, Piano, Composer, Bass, Arranger |
| 2009 | | Trippin' N' Rhythm: The Very Best of Christmas | Various Artists | | Fender Rhodes, Organ, Drum Programming, Keyboards, Bass Programming, Arranger |
| 2010 | | Greatest Hits of Smooth Jaz, Vol. 2 | Various Artists | | Composer, Producer |
| | | | |
| --- | --- | --- | --- |
| 2013 | Daytime Dreamer | Omar Akram | Producer, Arranger, Drum Programming, Keyboards, Mixing, Percussion Programming, |
| 2012 | Can't Stop Now | Vincent Ingala | Composer, Featured Artist, Piano |
| 2012 | Echoes of Love | Omar Akram | Producer, Composer, Arranger, Piano, Keyboards, Engineer, Drum Programming, Percussion Programming, Mixing |
| 2012 | N-Coded Music: Jazz Party Boxset | | Composer, Primary Artist, Producer |
| 2012 | Smooth Jazz Hits: For Lovers | | Piano, Strings |
| 2011 | Hot Sauce | Jessy J | Keyboards, Strings |
| 2011 | Jazz Lounge | | Primary Artist |
| 2011 | Smooth Jazz #1 Hits | | Arranger, Keyboards |